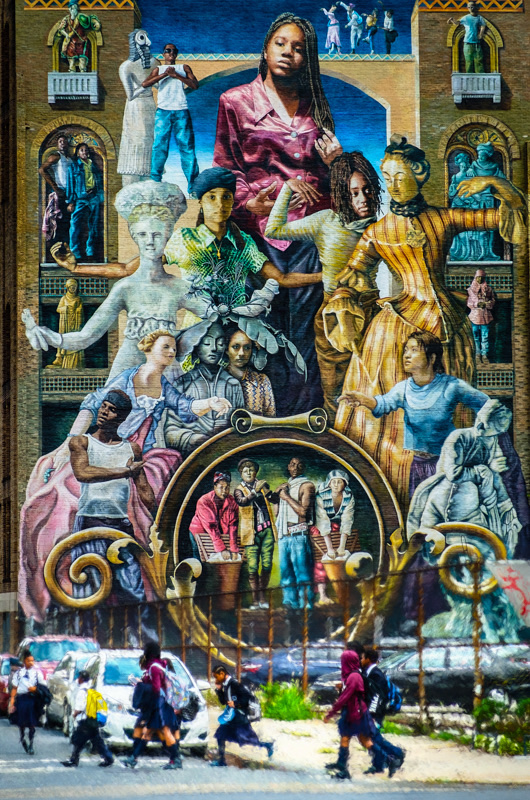 Contrasts
Buildings and lifestyles... The New York Financial District looms behind the rent controlled apartment near the Manhattan Bridge, NY.
In the Shadow of the Anthem
This was photographed near the entrance to the new Pendry Hotel, The Sagamore, in Baltimore. This is not a composite or double exposure.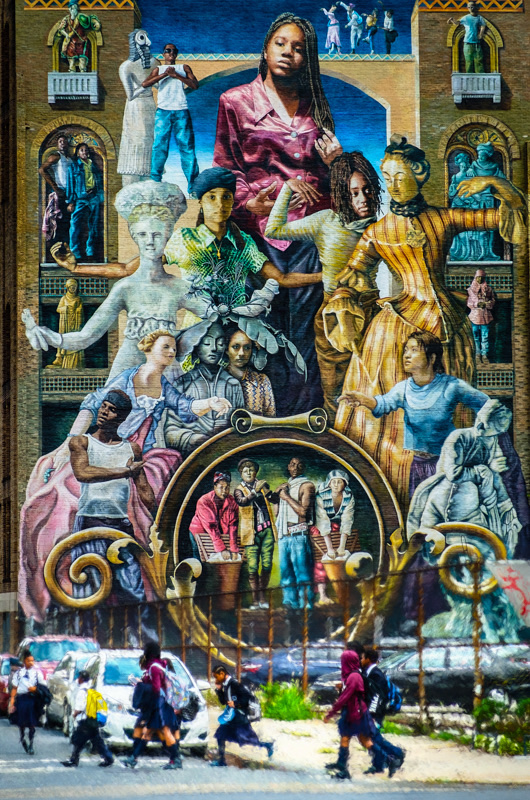 Common Threads (Meg Saligman, 1998), 2017
The artist mixes contemporary and classical elements in her murals and she has over fifty murals worldwide.
In this image, I adjusted the perspective for the mural, while the real children are rendered as painted characters.
Lost...
Jacob Javits Convention Center, NY Auto Show
Snow on the Mall
Early during a 2015 snow storm, Constitution and 14th streets, D.C.
Mostly Moving Upward - National Gallery
Thursday night Evenings at the Edge...
Empire State View
View from DUMBO, under the Manhattan Bridge, New York
Golden Gate Reflections
Evening reflections from above Cavallo Pt.
Smokin...
Christmas time, outside, across the street from Grand Central Station, NY.
After work, but still working...
Near Logan Square, Philadelphia (2017).
Women at Lincoln Center
Three posters, one sipping coffee...